Data Recovery UK is here too help you get your data back as quickly and cost effectively as possible whilst offering the highest level of expertise and success rates in the UK at the lowest comparable cost.
Our team is made up of industry leaders with some having notched up 30 years since their first recoveries. We offer home users, businesses, corporations, charitable organisations and IT Support companies access to the best data recovery technicians and a range of services designed to restore access to lost data, quickly and economically.
Meet The Team
Andy – operations manager and disaster recovery specialist;
Paul – DR engineer and electronic rework specialist;
Martin – DR engineer and secondary rebuild specialist;
Ken – customer liason, sales and advice;
Martin – administration and logistics;
Neil – accounts administration;
We have various in lab and onsite service levels from business critical emergency 12h – 24h; priority 48h; 72 & 96 hour turnaround and standard 5-7 working day, with an 8-10 working day budget services for students and home users who need the best data recovery service at the best price.
To enquire about your data recovery needs please fill in the online quote request form or call our support number on 0800 999 3282 and we will take care of the rest.
Contact Details
Data Recovery UK is powered by R3 Data Recovery Ltd.
Security House
Windsor Street
Sheffield
S4 7WB
Email: enquiries@r3datarecovery.com
Office Hours: We are available 6am to 12 midnight with duty technicians able to respond to your enquiry immediately.
Information Commissioners Office (ICO) Data Protection Certificate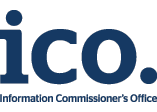 We are registered with the Information Commissioners Office (ICO) and we fully comply with the provisions of the Data Protection Act ensuring that your data is in safe hands. If you wish to ask further questions about our ICO registration then please contact us for this information or download our certificate here.