Data Recovery / File Recovery / Hard Drive Recovery / Raid Data Recovery
Data Recovery UK - Nationwide Data Services For Business & Home Users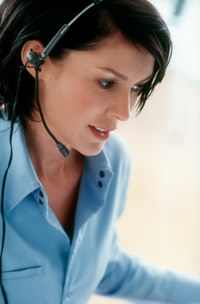 Suffering from a data loss of any description can be a very traumatic experience for both home and business users alike and quite often it is difficult to know where to turn for the right advice.
In the event of of a hard drive failure or a raid server failure the first steps are often vitally important to ensure the best possible chances of successful data retrieval.
Call Now For Immediate Free Advice On
0800 999 3282
And Speak Directly to a Data Recovery Specialist Now.
Incorrect initial action can further damage your hard disk or drastically reduce the chances of a successfull raid array recovery. Don't risk your valuable data and seek expert advice from a data recovery services provider at the first possible opportunity.
Hard Drive Repair - Computer Forensic Services - Data Retrieval - Server Support Services
USB & Flash Memory Device Recovery - Raid Data Recovery - Raid 1 & Raid 5 Recovery
File Retrieval Data Conversion Services - Server Support Services - Raid Array Retrieval
Emergency On-site Recovery
In an Emergency or where time savings are critical and urgent help is needed in order to prevent further risk to a Raid 0 or Raid 5 array, ensure a raid rebuild is not attempted if a drive or the raid controller is suspected of being damaged, simply and give us a call for help and advice.
Data Recovery and Server Specialists
Our data recovery services employ their own server specialists trained in all types of server and Raid combinations and can advise over the phone or provide emergency onsite assistance anywhere in the UK.
UK Clean Room and R&D Lab Facilities
In additon to highly experienced staff we have one of the best IS0-3 (Class 1) clean rooms with current testing certification in Europe, and facilities and skilled staff who can keep costs down due to economies gained from having lean working practises and a team who have experience second to none.
Hard Drive Data Recovery & Hard Disk Data Recovery
Hard drive recovery and file data recovery can often be required from drives that have not necessarily failed but may have suffered from any number of hard drive problems including drive degradation for some reason or perhaps even file corruption.
The drive may still be spinning but trying to access the drive in the normal manner will meet with a variety of errors and the drive may not even be seen by the BIOS.
Computer repair is unnecessary but the drive will more than likely need to be replaced once the harddrive data recovery has been completed and potential lost data is retrieved.
Using advanced disk recovery and hardware imaging technology we can work outside of the drives and computers software to successfully access what would normally be inaccessible data even including data that is contained in a bad sector or multiple bad sectors on the disk platters.
Hard drive recovery can be carried out on internal hard drives as well as external hard drives and advanced solid state flash drives.
Hard Drive Repair
Hard drive repair can be a very neccessary step in the data recovery process because if the drive has totally failed there will be a requirement to repair a damaged hard drive before any attempt at data retrieval can even be commenced.
Hard drive problems and drive failures occur for many reasons but in the main the cause could be drive degradation, failure of the on board PCB, a HDD firmware (the drives inbuilt software) problem or even a mechanical failure.
Problems will manifest either with a hard drive crash or non spinning disk, unusual sounds which could be a clicking hard drive or even a whining or bleeping sound which general indicates a mechanical drive failure or a siezed spindle.
Harddisk data recovery is possible but if you have any of the above symptoms please shut down your system to avoid further drive damage and seek immediate advice.
Hard disk services and hard drive repair services Include: Internal and USB External Hard Drives - Network Attached Storage Drives - IDE,SCSI & SATA Hard Drives - Laptop and Macbook Drives - Hard Disk Drives from all major manufacturers including Maxtor Hard Drives, Seagate, IBM and Hitachi Drives and hard disk drives from Toshiba, Samsung, Western Digital, LaCie ,Fujitsu & HP
Data Recovery Software
The use of diy data recovery software should be considered very carefully as this is only generally advised by skilled operators or where the value of data is very low and total data loss is acceptable.
Recovery software can cause premature failure of degraded or mechanically unsound drives resulting in total data loss in worse case scenarios or increased recovery costs in best case scenarios.
Professional recovery programs and hardware work outside of system software and have many specialist features to allow for custom recovery techniques that can take into consideration failing drives.

In addition professional recovery hardware can also recovery data that system based software cannot see or find.
Macbook & Laptop Data Recovery
More and more data is being put onto mobile computing devices such as laptops, Macbooks and notebooks as well as Pda's and mobile phones. Often because of the mobility of these devices the are rarely backed up and are prone to data loss especially from water damage or accidental knocks (and drops).
We are able to effect laptop data recovery and Macbook data recovery from not only standard laptop hard drives but also from the very latest SSD drives (solid state drives) after research and development of effective ssd data recovery techniques.
USB Data Recovery and Flash Memory Recovery
USB flash memory and memory cards come in all shapes and sizes from pen drives (also known as flash drives or memory sticks) to SD cards, XD Cards, CF cards. Advanced R&D in flash memory recovery procedures mean that in a high percentage of cases our USB data recovery techniques often result in very high memory stick recovery rates, with data being recovered successfully from devices even if the pen drive is broken or the usb memory device has been submerged.
File Recovery and Deleted File Recovery
File recovery requirements are often a result of lost data due to files being deleted, file corruption or drive degradation that causes a piece of data that whilst being actually stored on the drive, remaining unreadable or retrievable using the normal computer operating system, or in the case of bad sectors inaccessible without overriding the drive firmware and computer operating system.
Our advanced disk imaging hardware and file recovery techniques enable us to recover lost data and recover deleted files in variety of scenarios and file systems including ntfs fat fat32 and apple file formats, deleted partitions, reformatted drives and raid arrays including multiple disk failures.
Nationwide Coverage
Our infrastructure is designed to cope with influxes when several servers are needed to be assessed, repaired or rebuilt either onsite or at our main lab facility or regional offices in Liverpool, Manchester, Sheffield, Hull, London, Birmingham, Glasgow and Edinburgh.
Fire And Flood Data Recovery
This scale of operations has ensured cost savings to the client by keeping facilities productive and efficient and proved successful in the recovery of numerous servers and hard drives and laptops needing recovery after fire or flood.
Our recovery facilites have a Verteq nitrogen centrifuge for the cleaning of contaminated drives which has enabled them to recover systems and data submerged in contaminated flood waters or from foam / fire contamination..
Choosing The Right Data Services Company
Unfortunately not all data recovery companies are able to offer the full range of data recovery services that some businesses will require, especially when it comes to server support and raid recovery. To find out what questions you need to ask we have produced a handy guide on how to choose a data recovery company to ensure you can make sure your data is in the best possible hands.
Data Recovery & Raid Data Recovery Area Coverage
Aberdeen Ashford Aylesbury Barnsley Barrow in Furness Basildon Basingstoke Bath Bedford Belfast Birmingham Blackpool Blackburn Bolsover Bolton Boston Bournemouth Bradford Brighton Bristol Bromley Bury Bury St Edmunds Buckingham Cambridge Canterbury Cardiff Carlisle Chelmsford Cheltenham Chester Chester le Street Chesterfield Chichester Christchurch Colchester Corby Coventry Crawley Crewe Croydon Darlington Dartford Derby Doncaster Dorchester Dover Dudley Dumfries Dundee Durham Eastbourne Eaton Socon Edinburgh Ely Enfield Exeter Falkirk Fareham Felixstowe Fife Galashiels Gateshead Glasgow Gloucester Great Yarmouth Grimsby Guildford Halifax Harrogate Harrow Hartlepool Hastings Hereford Hertford Huddersfield Hull Ilford Inverness Ipswich Lichfield Kendal Kettering Kilmarnock Kings Lynn Kingston Upon Hull Kingston Upon Thames Kirkcaldy Kirkwall Lancaster Leeds Leicester Lincoln Liverpool Llandudno London Lowersoft Luton Maidstone Manchester Mansfield March Middlesbrough Milton Keynes Motherwell Newcastle Newport Northampton Norwich Nottingham Oldham Oxford Paisley Perth Peterborough Peterlee Plymouth Poole Portsmouth Preston Reading Redhill Rochdale Rochester Romford Rotherham Rugby Salford Salisbury Scarborough Scunthorpe Sheffield Shrewsbury Slough Solihull Southall Southampton Southend South Shields St Albans St Helens St Neotts Stafford Staveley Stevenage Stockport Stockton Stoke Stratford Sunderland Sutton Sutton Coldfield Swaffham Swansea Swindon Sunderland Tamworth Taunton Telford Tonbridge Torbay Torquay Truro Twickenham Wakefield Walsall Warrington Watford Wellingborough Wells West Bromwich Westminster Weston Super Mare Whitehaven Whittlesey Wigan Wisbech Wolverhampton Workington Winchester Windsor Worcester Wrexham York
Data recovery software|Hard disk recovery|Data recovery|Recovery software|Disk recovery|Hard drive repair|File recovery|Computer forensic investigation|Partition Recovery|External hard drive recovery|Undelete file recovery|Raid recovery|USB data recovery|RAID server recovery|Windows data recovery
Data Recovery UK provided R3 Data Recovery