Lost Data? Don't Panic! We Can Help.
Bristol data recovery services and Bristol hard drive recovery from Data Recovery UK, the UK's foremost data solutions provider for all your Bristol data loss problems.
You can reach our data recovery team at the following numbers:
Local contact number – 0117 259 1282
Free from most landline – 0800 999 3282
Low cost from mobiles – 0333 123 3282
Emergency data recovery – 07932 824 264
Our team is comprised of industry leaders who have individually between 20 – 30 years in advanced data recovery who came together to build the UK's premier data recovery service for:
Home users
Small businesses
Large corporations
Charitable Organization
Incorrect initial action can further damage your hard disk or drastically reduce the chances of a successful recovery. Don't risk your valuable data and seek expert advice from a data recovery services provider at the first possible opportunity.

No Cost, No Obligation Quote!
Bristol Recovery Services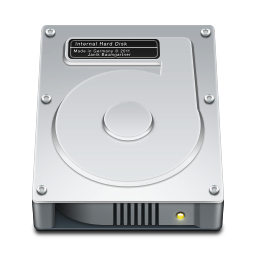 We believe we offer not only the best value data recovery services in the Bristol area but in the UK as well.
This does not mean we compromise on the quality of our service though and as a full service data recovery provider we use only the best data recovery technology available which means we are often able to recover data that local computer repair companies cannot due to our investment in the latest cutting edge data recovery technology.
We also use very robust recovery protocols to ensure the original data integrity is fully maintained and protected by using deep imaging techniques that can even bypass the hard drives own pcb and software and can even read bad sectors and degraded hard drives that otherwise would be unreadable using lesser technology.
We are also able to offer server backup services and secure online PC backup facilities to Bristol business users as part of our disaster recovery planning and business continuity services.
Local Bristol Areas Covered Include
Arnos Vale
Ashley
Ashton Gate
Avonmouth
Barton Hill
Bedminster
Bedminster Down
Bishopston
Bishopsworth
Blaise Hamlet
Bower Ashton
Bradley Stoke
Brentry
Brislington
Brislington East
Brislington West
Broomhill
Cabot
Canon's Marsh
Chester Park
City centre & Broadmead
Clifton
Clifton East
Cliftonwood
Coombe Dingle
Cotham
Crews Hole
Crofts End
Downend
Easton
Eastville
Emersons Green
Filton
Filwood
Filwood Park
Fishponds
Frenchay
Frome Vale
Golden Hill
Hanham
Hartcliffe
Headley Park
Henbury
Hengrove
Henleaze
Hillfields
Horfield
Hotwells
Kensington Park
Kingsdown
Kingsweston
Kingswood
Knowle
Knowle West
Lawrence Hill
Lawrence Weston
Little Stoke
Lockleaze
Lodge Hill
Mangotsfield
Mayfield Park
Monks Park
Montpelier
Patchway
Redcliffe
Redfield
Redland
Sea Mills
Shirehampton
Sneyd Park
Soundwell
Southmead
Southville
Speedwell
Spike Island
St Andrews
St Annes
St George
St George East
St George West
St Pauls
St Philips Marsh
St Werburghs
Staple Hill
Staple Hill
Stapleton
Stockwood
Stoke Bishop
Stoke Gifford
Stokes Croft
Totterdown
Tyndalls Park
Upper Knowle
Westbury Park
Westbury-on-Trym
Whitchurch
Whitchurch Park
Whitehall
Windmill Hill
Winterbourne
Withywood
Potential drive problems show in various different ways before failure, call us if you think you have a problem.
If you have experienced unexplained file loss and need file recovery but your drive may be failing, do not attempt to use recovery software as can cause further potential data loss, speak to a technician first.
What Others Say About Us
The person who dealt with my enquiry was amazing he helped me all the way well impressed.



Kevin Woods - prestige engiens and gearboxes ltd

Great customer assistance, reliability and punctuality in solving the problem within the predicted time slot. Recommendable.



Gloria

Very helpful. Continued until the problem was completely resolved. Excellent I would certainly recomend. These people actually know what they are doing


TONY MASSINGHAM - FirstFourBusiness

Data Recovery Ltd were very, very helpful from beginning to a final and happy conclusion of recovering my daughter's vital university course work from her damaged memory stick. They kept me informed every step of the way and went far and beyond being helpful. A pleasure to do business with them.


Elaine Adams - Elaine Adams PR

Their recovery service was quite expensive for me, but for the quality of service, speed and results it was worth it. Very quick communication and quick results.



Georgi Georgiev

Hi there, This is Jane Hooy and I called R3 data recovery panicking thinking that all my files are corrupted and my homework (video files) are all gone! thank goodness that I met a very professional IT technician who patiently guided me and helped me step by step to solve my problems. Now I finally got my files and I am very relieve and thankful. Thank you!



Jane Hooy
What Others Say About Us
The person who dealt with my enquiry was amazing he helped me all the way well impressed.



Kevin Woods - prestige engiens and gearboxes ltd

Great customer assistance, reliability and punctuality in solving the problem within the predicted time slot. Recommendable.



Gloria

Very helpful. Continued until the problem was completely resolved. Excellent I would certainly recomend. These people actually know what they are doing


TONY MASSINGHAM - FirstFourBusiness

Data Recovery Ltd were very, very helpful from beginning to a final and happy conclusion of recovering my daughter's vital university course work from her damaged memory stick. They kept me informed every step of the way and went far and beyond being helpful. A pleasure to do business with them.


Elaine Adams - Elaine Adams PR

Their recovery service was quite expensive for me, but for the quality of service, speed and results it was worth it. Very quick communication and quick results.



Georgi Georgiev

Hi there, This is Jane Hooy and I called R3 data recovery panicking thinking that all my files are corrupted and my homework (video files) are all gone! thank goodness that I met a very professional IT technician who patiently guided me and helped me step by step to solve my problems. Now I finally got my files and I am very relieve and thankful. Thank you!



Jane Hooy
FAQ