Lost Data? Don't Panic! We Can Help.
Welcome to the Data Recovery Basildon support page, we know how important your data is, and we take the responsibility and care of it seriously. As data recovery can personally affect you or your business, when that happens, we're here from 6 am to 12 midnight to respond to your needs.
You can reach our data recovery team at the following numbers:
Local contact number – 0126 895 0282
Free from most landline – 0800 999 3282
Low cost from mobiles – 0333 123 3282
Emergency data recovery – 07932 824 264
Data Recovery UK operates with one goal as priority, recover your data safely, we work as quickly and cost effectively as possible. Our success rates are the very highest possible. With over twenty thousand satisfied clients and many accolades and distinctions for recovering from failed storage devices declared unrecoverable.
The team is comprised of industry leaders who have individually between 20 – 30 years in advanced data recovery who came together to build the UK's premier data recovery service for:
Home users
Small businesses
Large corporations
Charitable Organization

No Cost, No Obligation Quote!
Basildon Recovery Services

It's your data, but it's our reputation on the line and we protect both. From investing in the skills and equipment needed to procedures designed to minimize the chances of failure.
We can offer Free UPS pickup in Basildon and the surrounding areas.
Many of our clients are data recovery resellers, IT Support technicians and IT Support providers who rely on us to support them but thanks to word of mouth we are also found by a growing number of students, individuals and small businesses directly.
No matter your needs we stand ready to meet or exceed your expectations, whether they're a critical 12-24 turnaround, priority 48, 72 and 96 hour turnaround, standard 5-7 working day or the budget 8-10 working day recovery, you can be assured we treat every customer with courtesy and professionalism. We realize that while technically it may be "ones and zeros", realistically it could be a lifetime of memories or proprietary business information.
Our services include:
Hard drive repair
Memory stick repair
Server RAID Array repair (RAID 5, 0, 1, 10, 50 etc)
Photo card recovery (SD, CF etc)
iPhone repair and recovery
Restoring VM/Virtual machines
Server recovery (Unix , Windows, Linux, AppleMac, Sco etc)
Laptop recovery (Notebook, Netbook, MacBook)
SAN, XSAN and NAS (onsite support where appropriate)
Database, Email, Video and Sound / Music file recovery.
Computer forensics Investigation Reports and Evidence Capture.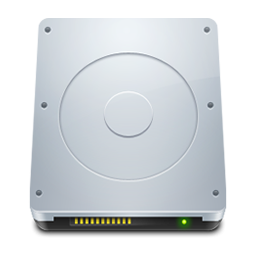 In most instances our services are based on a "no recovery – no fee" basis and whatever your choice of service level, our technician will treat your case with the utmost attention to detail and most importantly, the recovery of your data.
Should your situation be an emergency, our technicians have the facilities necessary to achieve the fastest possible turnarounds, often quicker and more reliably than from a backup.
Our prices are reasonable, £49+vat for file recovery and £199+vat for degraded hard drives, and we're happy to offer a free, no obligation assessment for damaged drives which require a rebuild and donor parts.
Our slogan is:
Repair – Recover – Restore

The Data Recovery UK team provide with a thorough assessment and a genuine upfront quote. Call us anytime at 0126 895 0282 and give us the opportunity to put any fears to rest. If your data can be recovered (and it almost always can) we can do the job quickly, professionally and with a personal touch.
You will be informed of any updates by either email or personal phone call, or you can call our dedicated Basildon support number on 0126 895 0282 or use our online contact form above.
What Others Say About Us
I thought the data on my memory stick was lost forever,until i sent it to R3 DATA RECOVERY,and they came up trumps by rescuing the files on the stick,ill be forever grateful, and ill certainly use them again,many thanks R3

Billy Paul

We had hard drives with data that needed recovery. There are many data companies out there, what I can say, is having tried various 'others' over the years, we would only use R3 Data Recovery Ltd. When others have failed to recover anything, R3 Data found everything we needed and ensured it was recoverable. In these matters, it's not about the price. Professional Quality Counts.

SQUADRA Pro Cycling Ltd

Very efficient service. Gave me good advice and recovered almost all my data. Would definately use again. Did not seek alternative quotations so rated value for money only against what I thought it might cost.

Andrew Lester - Aitken Turnbull Architects

First class service. Helpful and informative service on the phone, speedy resolution of problem with accompanying reduction of stress! My work felt in capable and reliable hands. I would highly recommend R3 Data Recovery Ltd.

Marie Bradley - Marie Bradley Child Psychotherapy

Andy and his team rescued me twice. Firstly by stopping me using the services of a less than good competitor and secondly by delivering exactly what was required in a timely and professional manner. No over selling expectation, and delivery of my lost data quickly and simply...Perfect.

Phil Davis - iWeb EMEA Ltd
FAQ