Lost Data? Don't Panic! We Can Help.
This data recovery Barnstaple support page was created for one reason, to ensure our valued customers can find the best solution when dealing with failing or damaged storage devices, corrupt, deleted or inaccessible data or migrating or converting data.
Every step of the way we provide upfront and clear indications of cost and likelihood of a successful recovery. We know how important your data is, and we are here if you may need to speak with one of us personally, we're here from 6 am to 12 midnight to respond to your data recovery needs in Barnstaple.
You can reach the Data Recovery UK team at the following numbers:
Local contact number – 0127 155 2282
Free from most landline – 0800 999 3282
Low cost from mobiles – 0333 123 3282
Emergency data recovery – 07932 824 264
Our recovery team operates with one goal as priority, recover your data safely. We work quickly and cost effectively and our success rate unsurpassed in Barnstaple speaks for itself.
There is a reason for this, Data Recovery UK has the facilities and experience to carry out hundreds of successful recoveries every month. The team is comprised of industry leaders some with 30 years of experience in the data recovery field, servicing:
Home users
Small businesses
Large corporations
Charitable Organization

Barnstaple Recovery Services

It's your data, but it's our reputation on the line and we take it very seriously. Whether it's going the extra mile by using only the best technicians, or providing free UPS pickup in the Barnstaple area, or dedicated driver collection within 90 minutes for emergencies or sensitive items or data.
When you think of data recovery, Data Recovery UK should be your first call.
No matter your needs, we stand ready to meet or exceed your expectations, whether that's a critical 6, 12 or 24-48 hour emergency turnaround, priority 3-4 day, or the standard 5-7 working day service, you can be assured we treat every customer with courtesy and professionalism. We realize that while technically it may be "ones and zeros", realistically it could be a lifetime of memories or proprietary business information.
Our services include:
Hard drive repair
Memory stick repair
Server RAID Array repair (RAID 5, 0, 1, 10, 50 etc)
Photo card recovery (SD, CF etc)
iPhone repair and recovery
Restoring VM/Virtual machines
Server recovery (Unix , Windows, Linux, AppleMac, Sco etc)
Laptop recovery (Notebook, Netbook, MacBook)
SAN, XSAN and NAS (onsite support where appropriate)
Database, Email, Video and Sound / Music file recovery.
Computer forensics Investigation Reports and Evidence Capture.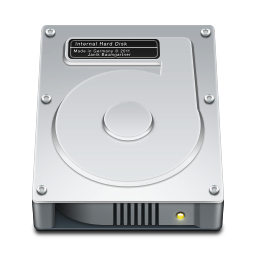 In most instances our services are based on a "No recovery – No fee" basis and whatever your choice of service level, our technicians will treat your project with the utmost attention to detail and most importantly, the recovery of your data.
Should your situation be an emergency, our technicians will work ceaselessly to recover your data quickly and completely; with a collection driver at your door within 60-90 minutes, ensuring speed, safety and security.
To date we've performed 20,000+ successful recoveries doing so at an affordable cost, while also maintaining quality customer service. There is no project too large from a 48 drive SAN with hundreds of virtual machines to a damaged memory stick, or a single corrupt file, we understand the importance of your data.
Our prices are reasonable, £49+vat for file recovery and £199+vat for failed hard drives, and we're happy to offer a free, no obligation consultation, giving you an honest evaluation and quote. Call us anytime on 0127 155 2282 and give us the opportunity to put any fears to rest. If your data can be recovered, we can do the job quickly, professionally and with a personal touch.
Our slogan is:
Repair – Recover – Restore

We guide you through every step of the way, from the first phone call we will offer our opinions / advice and quickly identify the data loss cause and the best way to restore your data to you.
Through every stage of the recovery process, we'll handle your data as if it was our own. From free UPS tracked courier collection, to a dedicated emergency driver, Data Recovery UK stands ready to service your needs in the Barnstaple area, call us at 0127 155 2282 or use the contact form on the top menu.
What Others Say About Us
You were clear, helpful and efficient, listened carefully and explained fully. I am really pleased with your service and mightily relieved to recover documents and photos I thought might be lost forever. I would use you again (though I hope it will never be necessary!)



Penelope Bentley

We were in the middle of an intense mobile commitment when the hard drive on a Mac died. As part of the ensuing panic on discovering essential material had not fully backed up (Lesson, I know) i happened on R3 via Google. Subsequent call, over a weekend provided reassurance, support and direction, followed by a detour by Andy to pick up the dead drive from my house. Service thereafter was calm, professional and rapid, with excellent feedback and advice which saved us money. Overall, R3 displayed a genuine talent for reducing a crisis to a drama. We now have all the essential information back. I wholeheartedly recommend R3.



Richard Merrick - Eatonbank Ltd

Andy Butler was incredibly knowledgable, helpful, swift and professional. He kept me uptodate with the recovery process and returned my data quickly. This service was extremely reasonable compared to other quotes I received. I would recommend this company to colleagues, friends and family.



Rev Annie Kirke - Church of England, Diocese of London

I asked the team at R3 data recovery to help me with a total hard drive failure - others said it was unrecoverable - R3 got it back with a 24 hour turnaround. All complete and on a new drive and delivered to my door. Five star service from a five star company. Would never use anyone else for data recovery.



John Collins

Firstly, I truly thought all my data was lost (work and private). But, I would like to thank your company and Andy Butler for the excellent service you gave me for the data recovery from my corrupted NESO (HITACHI) External 500Gb HDD in terms of:


The speed of action
Going over and above what is expected in terms of customer service
Ensuring that I received the software the same day even that the server had experienced some technical difficulties!

Having reviewed the data that I saved from my drive, I found all of the data in there that would have been lost forever. I can only all heartedly recommend your services to everybody after what I have experienced. It is re-assuring to know that there are still companies and people out there that take their work seriously and are prepared to help other people in their hour of need! Once again a MASSIVE thank you for all your help, without you I would have been in deep trouble with work and would have lost lots of very valuable and irreplaceable memories forever!



Tasso Papadopoulos - Registered Hearing Aid Audiologist
FAQ